November 10 2018
10 AM to 4 PM
Join us for a gathering of winter enthusiasts at the 2nd annual Elk Valley Snow Avalanche Workshop, November 2019!
This one-day seminar welcomes avalanche professionals and recreationalists alike to engage in vibrant discussions and learn from fellow avalanche practitioners. A variety of topics including case studies of past events and information on the latest snow safety gear will be presented.
Program
Time
Event
9:00 - 10:00
Doors Open
Coffee and Bagels
Socialize/Vendors
10:00 - 10:15
Welcome/Opening Remarks
Steve Kuijt
ISSW2020
10:15 - 11:00
Predicting Powder/Fernie Factor/Weather Products
Matt Mcdonald
Alpine Weather Consultants
11:00 - 11:30
Treewell Rescue Best Practices
Brian Bell
College of the Rockies
11:30 - 12:00
Mountain Medicine/After the Accident, Before the Rescue
Dr. Don McPhalen
Kananaskis Public Safety
12:00 - 13:00
LUNCH - Chilli and soup available for purchase
13:00 - 13:30
A Game of Inches/Avalanche Terrain Management at FAR
Erich Leidums
Fernie Ski Patrol
13:30 - 14:15
Off The Line/Case Studies From Last Season
Grant Helgeson
Avalanche Canada
14:15 - 14:30
BREAK
14:30 - 15:00
Stop Talking, Start Stalking/Building a Better Avalanche Community
Jennifer Coulter
AvCan South Rockies
15:00 - 15:30
Digital Tools
Martina Halik
AvCan South Rockies
15:30 - 15:35
Closing Remarks
15:35 - 18:00
Beers and social at Cast Iron Grill - Golf Course (one free beer with your workshop ticket)
18:00 -
Optional Prime Rib Buffet - $26.95
Speakers
As a lead-in for the International Snow Science Workshop (ISSW) to be held in Fernie, October 2020, the EVSAW will share a similar format with 30-minute presentations on a variety of snow and avalanche related topics.
Apres
It would be hard to have a bunch of winter enthusiasts gathered together without an Apres! This casual social after an informative day of snow and avalanche topics will be held at the Cast Iron Grill located at the Fernie Golf Club.
Starting immediately after the workshop, your ticket for the EVSAW includes entry to the après social as well as a complimentary Fernie Brewing Company pint or non-al beverage. A five-minute walk from the Fernie Secondary School, the Cast Iron Grill will be a great place to unwind, socialize and talk about the day's presentations and activities.
There will be music, entertainment, networking opportunities and plenty of door prizes! The après Social will run from 4-6pm. If you can't make the EVSAW workshop, tickets for après Social only will be available at the door for $10.
The Cast Iron Grill will open for dinner afterwards from 6pm on, serving up their famous Prime Rib Buffet. Reservations are required for the buffet. Please call 250-423-4115
Traynor Hall
The Elk Valley Snow Avalanche Workshop on November 10th will be held in Traynor Hall located at the Fernie Secondary School. An atrium style hall filled with natural light, multi level seating, a wide stage, and great acoustics, it is the perfect setting for this inaugural event.
Doors open at 9am and there will be complimentary coffee, tea and snacks courtesy of Rooftop Roasters, Save On Foods, and Big Bang Bagels. Please bring your own reusable cup. Lunch will be available for purchase, $10 (cash only), and will be prepared by Kristy McKee and the Fernie Secondary School. Vegetarian option available.
Title Partner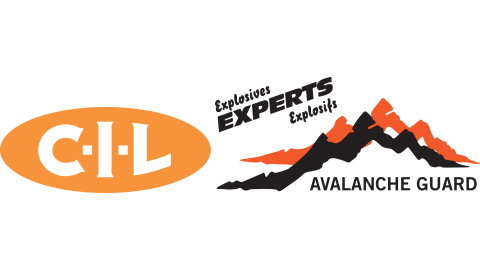 Presenting Partner Gold Partners
Silver Partners
Bronze Partners